Emergency/Complaints (24x7)
Mobile: 09012910195
Tel: 01-4531698
Opening Hours
Monday to Sunday - ( 24 Hours )
We Are
COMMITTED TO EXCELLENCE
More than
50000
patients a year
More than
140
qualified and dedicated staff
The hospital runs a regular monthly Ante Natal health education for Pregnant Women. The next antenatal talk will be on the 11th of September, Time: 9.00 AM.
Map and Direction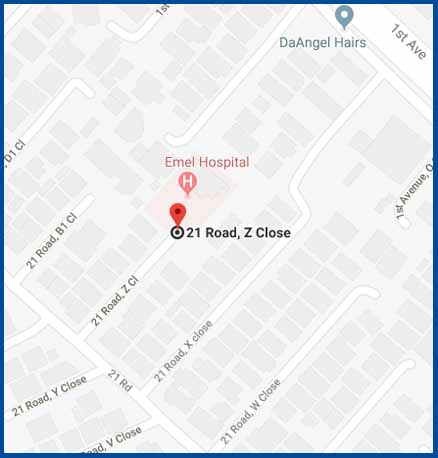 Whether you're coming to our location by bus or car, we are easily accessible.


Just click the button below.


Thank you.